Join us for the sparring competition for Kim's School of Tae Kwon Do students only!
This competition will be held on Sat. 1/18/2014 at 10:30AM during class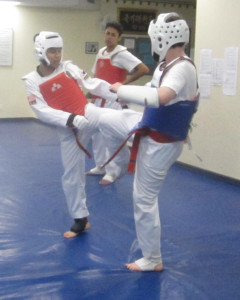 .
We will pair you with someone by your belt level, weight and height, age, and gender.  Mostly for children ages 4 to 12.  Please inquire for Teens/ Adults.
Please bring your own sparring equipment.  Direct all inquiries to Master Kim or Instructor Race.